Dungeons and Dragons Bugbear 3.5 PBP RPG
Tue, 13th November, 2018 - 4:47 pm GMT
| | |
| --- | --- |
| | Bugbear |
| | |
| | 3d8+3 (16 hp) |
| | +1 |
| | 30 ft. (6 squares) |
| | 17 (+1 Dex, +3 natural, +2 leather armor, +1 light wooden shield), touch 11, flat-footed 16 |
| | +2/+4 |
| | Morningstar +5 melee (1d8+2) or javelin +3 ranged (1d6+2) |
| | Morningstar +5 melee (1d8+2) or javelin +3 ranged (1d6+2) |
| | 5 ft./5 ft. |
| | - |
| | Darkvision 60 ft., scent |
| | Fort +2, Ref +4, Will +1 |
| | Str 15, Dex 12, Con 13, Int 10, Wis 10, Cha 9 |
| | Climb +3, Hide +4, Listen +4, Move Silently +6, Spot +4 |
| | Alertness, Weapon Focus (morningstar) |
| | Temperate mountains |
| | Solitary, gang (2-4), or band (11-20 plus 150% noncombatants plus 2 2nd-level sergeants and 1 leader of 2nd-5th level) |
| | 2 |
| | Standard |
| | Usually chaotic evil |
| | By character class |
| | +1 |
Latest RPG Post
Eya stands lined up with the others. She's a tiefling, roughly five foot, seven inches tall with a small frame. Her skin is ashen colored and she has two small horns protruding from her head, growing slightly backwards at a low angle. Each horn branches a little and a smaller one protrudes, almost like branches. Her ears are pointy and protrude towards the back of her head. She has multiple piercings along her ears and on the left side of her nose. Her hair is cut relatively short and is a violet color. Her eyes are a dark yellow-orange with thin black slits down the center of them serving as her pupils. Her lips are black and she has a medium length, devilish tail that ends in a triangular tip. Halfway down the tail her skin appears different, hardened, scaly, and almost black in color. The same is true from halfway down her calves down to her feet. Her nails are sharp and black like obsidian.

Eya keeps a calm expression as she studies the room, burning the images of the guard's faces into memory. Her eyes eventually make their way to the fiery brazier and the branding rod inside it. It doesn't take her long to study the magic symbols along it. She grits her teeth and her eyes flare up with rage, but only for a moment. As Sergeant Blackerly passes in front of her and finishes his rude comments, she simply snarls, "You're a dead man," she pauses for a moment and scans the other guards in the room, "... Along with every other shitstain guard in this room. You better hope and pray your fire is hot enough.".
NOTE: In the case of D&D, Wizards holds the copyright for its material. The versions most Players in our Community tend to use Dungeons & Dragons 2-3.5 although others may use higher versions.
Search via our Community for:
Dungeons and Dragons Bugbear - D&D 3.5 PBP RPG Coded by: BGID® | ALL RIGHTS RESERVED Copyright © 2004-2018
Disclaimer | Privacy | Report Errors / Contact | Credits
Future Terra II
Automated system to Role-play. No worries about Rules, Dice or updating your Character Sheet, they are taken care of for you. Just immerse in pure Role-playing.
Become A Backer!

See More
RPG Highlights

Dependable Game Master / Dungeon Master:
The root of the game is the Game Master. While Players contribute it is the GM that decides how it all pans out.
By Madison

25th Sep, 2018 - 4:14am

Using Alignment In Role-Playing Games:
What are your thoughts about this Topic?
By Jack

9th Sep, 2018 - 4:07pm

Embedded Dice Support:
What are your thoughts about this Topic?
By JB

21st Aug, 2018 - 11:32pm

RPG Newsletters:
This is a copy of the RPG Newsletters sent to your Email address.
By JB

11th Aug, 2018 - 11:03pm

Justice League:
What are your thoughts about this Topic?
By Staple

12th Feb, 2018 - 1:19am

Romance In Role-playing Games:
What are your thoughts about this Topic?
By DarkScribe

30th Dec, 2017 - 9:46pm

RPG Marching Order:
What are your thoughts about this Topic?
By KNtoran

30th Dec, 2017 - 8:27pm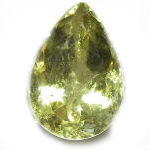 Text RPG Creator's Gems:
Gems enable your Character to have special powers or enhancements.
By KNtoran

9th Sep, 2017 - 11:08pm

Don't Break A New Player's Enthusiasm:
Make sure to welcome those brand new Players wanting to get their Character created.
By KNtoran

9th Sep, 2017 - 10:56pm

Kung Fu Yoga:
What are your thoughts about this Topic?
By Factual

28th Mar, 2017 - 10:44am