Dungeons and Dragons Grimlock 3.5 PBP RPG
Mon, 24th July, 2017 - 8:37 pm GMT
| | |
| --- | --- |
| | Grimlock |
| | |
| | 2d8+2 (11 hp) |
| | +1 |
| | 30 ft. (6 squares) |
| | 15 (+1 Dex, +4 natural), touch 11, flat-footed 14 |
| | +2/+4 |
| | Battleaxe +4 melee (1d8+3/3) |
| | Battleaxe +4 melee (1d8+3/3) |
| | 5 ft./5 ft. |
| | - |
| | Blindsight 40 ft., immunities, scent |
| | Fort +1, Ref +4, Will +2 |
| | Str 15, Dex 13, Con 13, Int 10, Wis 8, Cha 6 |
| | |
| | |
| | Underground |
| | Gang (2-4), pack (10-20), tribe (10-60 plus 1 leader of 3rd-5th level per 10 adults). |
| | 1 |
| | Standard coins; standard goods (gems only); standard items |
| | Often neutral evil |
| | By character class |
| | +2 |
Latest RPG Post
"As you wish, be prepared, and stand back a bit, the heat from this trick is considerable." Silas causes his greatsword to disappear again, and shifts his left hand into that of a golden dragon. He utters a few words and the clawtips start glowing. Scraping them along the face of the stone wall, the rock starts melting. Flowing away from his paw, the hot molten rock resolidifies along the face of the tunnel, and out of your way, cooling much more rapidly than would be natural. Within a few moments, the heat near the wall is bearable again.

A few wisps of smoke rising from his clothes, Silas returns his hand to normal steps through the hole he made carefully. Around a dozen dead dwarves lie about, including the one Fay had trapped in red hot armor, and you can hear their companions retreating down the tunnel ahead.

In the brief time he had to search, Cratol found a purse with about 51 gold worth of assorted coins, an intriguing small mithral casket with a lock, and a bottle of what looks to be high proof alcohol of some kind. If he wishes to bother with such things, there are also a good number of duergar crafted weapons that can be snatched up freely.

Out of Character: Note, this would be the first real evidence anyone but Velon has seen that Silas isn't just some sorcerer putting you on about his nature, though that isn't entirely conclusive either.
NOTE: In the case of D&D, Wizards holds the copyright for its material. The versions most Players in our Community tend to use Dungeons & Dragons 2-3.5 although others may use higher versions.
Search via our Community for:
Dungeons and Dragons Grimlock - D&D 3.5 PBP RPG Coded by: BGID® | ALL RIGHTS RESERVED Copyright © 2004-2017
Disclaimer | Privacy | Report Errors / Contact | Credits
RPG Info
Latest Game Topics
Highlights

Justice League:
What are your thoughts about this Topic?
By News 17 Hours Ago

Don't Break A New Player's Enthusiasm:
Make sure to welcome those brand new Players wanting to get their Character created.
By Abnninja 5 Days Ago

Embedded Dice Support:
What are your thoughts about this Topic?
By JB

11th Apr, 2017 - 9:59pm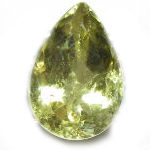 Text RPG Creator's Gems:
Gems enable your Character to have special powers or enhancements.
By JB

29th Mar, 2017 - 10:44pm

Kung Fu Yoga:
What are your thoughts about this Topic?
By Factual

28th Mar, 2017 - 10:44am

RPG Newsletters:
This is a copy of the RPG Newsletters sent to your Email address.
By JB

20th Mar, 2017 - 2:12pm

Romance In Role-playing Games:
What are your thoughts about this Topic?
By daishain

13th Feb, 2017 - 6:22pm

Using Alignment In Role-Playing Games:
What are your thoughts about this Topic?
By Txtrpg

27th Nov, 2016 - 2:26pm

Dependable Game Master / Dungeon Master:
The root of the game is the Game Master. While Players contribute it is the GM that decides how it all pans out.
By Txtrpg

31st Jan, 2016 - 2:34pm

RPG Marching Order:
What are your thoughts about this Topic?
By RPG Expert

9th Jul, 2015 - 5:47pm