Dungeons and Dragons Elans 3.5 PBP RPG
Wed, 26th July, 2017 - 4:48 am GMT
-2 Charisma

Aberration: Elans are not subject to spells or effects that affect humanoids only, such as charm person or dominate person.

Medium: As Medium creatures, elans have no special bonuses or penalties due to their size.

Elan base land speed is 30 feet.

Elans (unlike most aberrations) do not have darkvision.

Naturally Psionic: Elans gain 2 bonus power points at 1st level. This benefit does not grant them the ability to manifest powers unless they gain that ability through another source, such as levels in a psionic class.

Resistance (Su): Elans can use psionic energy to increase their resistance to various forms of attack. As an immediate action, an elan can spend 1 power point to gain a +4 racial bonus on saving throws until the beginning of her next action.

Resilience (Su): When an elan takes damage, she can spend power points to reduce its severity. As an immediate action, she can reduce the damage she is about to take by 2 hit points for every 1 power point she spends.

Repletion (Su): An elan can sustain her body without need of food or water. If she spends 1 power point, an elan does not need to eat or drink for 24 hours.

Automatic Language: Common. Bonus Languages: Any (other than secret languages, such as Druidic). Elans' past lives expose them to wide ranges of language.

Favored Class: Psion.

Level Adjustment: +0.
Latest RPG Post
A dark red trunks with the draw string falling on the outside. His eyes are green and his hair sandy brown with bleached ends from being in the sun too long. His skin is tan but not too dark. He comes forward with a smile and says, "Hi, I'm… "
NOTE: In the case of D&D, Wizards holds the copyright for its material. The versions most Players in our Community tend to use Dungeons & Dragons 2-3.5 although others may use higher versions.
Search via our Community for:
Dungeons and Dragons Elans - D&D 3.5 PBP RPG Coded by: BGID® | ALL RIGHTS RESERVED Copyright © 2004-2017
Disclaimer | Privacy | Report Errors / Contact | Credits
RPG Info
Latest Game Topics
Highlights

Justice League:
What are your thoughts about this Topic?
By News 2.1 Days Ago

Don't Break A New Player's Enthusiasm:
Make sure to welcome those brand new Players wanting to get their Character created.
By Abnninja 6.3 Days Ago

Embedded Dice Support:
What are your thoughts about this Topic?
By JB

11th Apr, 2017 - 9:59pm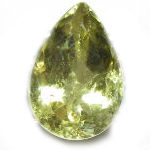 Text RPG Creator's Gems:
Gems enable your Character to have special powers or enhancements.
By JB

29th Mar, 2017 - 10:44pm

Kung Fu Yoga:
What are your thoughts about this Topic?
By Factual

28th Mar, 2017 - 10:44am

RPG Newsletters:
This is a copy of the RPG Newsletters sent to your Email address.
By JB

20th Mar, 2017 - 2:12pm

Romance In Role-playing Games:
What are your thoughts about this Topic?
By daishain

13th Feb, 2017 - 6:22pm

Using Alignment In Role-Playing Games:
What are your thoughts about this Topic?
By Txtrpg

27th Nov, 2016 - 2:26pm

Dependable Game Master / Dungeon Master:
The root of the game is the Game Master. While Players contribute it is the GM that decides how it all pans out.
By Txtrpg

31st Jan, 2016 - 2:34pm

RPG Marching Order:
What are your thoughts about this Topic?
By RPG Expert

9th Jul, 2015 - 5:47pm